April 26th Recap:
LPL: 2 - 4 (-1.61 units)
Total: -1.61 units
TOP / Invictus (Net: -1.61)
I talked about it a little bit on Twitter while watching the VODs since I was unfortunately unable to watch this one live. I have absolutely no clue with Invictus was thinking with these drafts. I don't usually hate forcing the weakest player off their comfort picks as a strategy but this weird fascination with the hook supports (Thresh, Nautilus, Blitzcrank) in this series was a little baffling to me. They're all exceptional against Aphelios but there were multiple times where IG would hint that they maybe wanted Aphelios or MF and then just kept banning out more counters anyway. Also banning out Thresh and then banning out the counters was just bizarre. I thought not putting a higher priority on eliminating Syndra was a mistake for IG as well.
In terms of actual play TOP was just better. 369 had an outstanding showing which was one of the thing TOP was going to need to get out of this one alive.
There's not really a lot else to say. Invictus didn't really hard lose these drafts they were just really weird and I thought the overall plan lacked clarity, at least to me. The better team won today. Props to you TOP.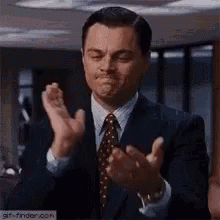 --------------------------
The content I provide here is always and will always be free but if you ever want to chip in and buy me a beer or pitch in to keep the lights on for the podcast there's a donation tab up top or you can DM me on Twitter if you prefer crypto or other means.
--------------------------
CHECK OUT THE GOLD CARD PODCAST!
Available on Spotify, iTunes, Podbean, Stitcher, and wherever you get your podcast fix!
-------------------------
(all lines are from Nitrogen unless stated otherwise)
Playoffs - Semifinals
FunPlus Phoenix -144 (-1.5 @ +160, -2.5 @ +395)
vs
JD Gaming -101 (+1.5 @ -233, +2.5 @ -806)
Lineups:
JDG: Zoom, Kanavi, Yagao, Loken, LvMao
FPX: Gimgoon, Tian, Doinb, Lwx, Crisp
Trends:
FPX are 13-4, 8-9 ATS as favorites
FPX are 4-1, 2-3 ATS in their past five appearances as favorites
(vs EDG, TOP, RW, LGD, EDG)
JDG are 2-1, 3-0 ATS as underdogs
FPX won the first meeting 2-1 in JDG's first match back from the hiatus March 9th
This should be an awesome series. FPX won the first meeting but it was so long ago and with different lineups that it's tough to really take too much from it. FPX are coming off of an impressive showing against EDG where both teams played well but the defending world champs were just a little better. JDG get to enter this series "cold" just like Invictus did this morning but unlike IG, JDG are a team that I actually trust to formulate a good, sensible game plan. Doing that against FPX is challenging but you can expect JDG to be more prepared.
These two teams are remarkably similar in pretty much everything we have a measure for over the course of the season but JDG have had the edge big a bit more substantial a number in trending since Zoom has returned to the lineup. FPX also lost some matches in this time which contributes to this as well. All told, this is an even matchup from a metrics standpoint.
JDG will have side selection on maps 1, 3, and 5 with their higher seeding. They've also had the ability to watch film on FPX. Even if you don't put a lot of weight on those factors, this should be an even money series. FPX are getting the benefit of the doubt because they're coming off of a good performance and have the name brand value that JDG do not. In my opinion, JDG should be small favorites here. They've been the better team over the past few weeks. For this reason we'll be dropping an underdog special in semifinals.
With that in mind, I do have futures on both of these teams. I stand to benefit a lot more if JDG win but I do think either of these teams will probably be near even money against TOP in the finals which will set up for some nice hedge opportunities. If I wanted to think long term I'd just back FunPlus here since I stand to benefit much more if JDG end up winning this and moving onto finals where I can then hedge yet again but I think the value we're getting on JDG is simply too good to pass up for at least something.
Notes on kill total:
FPX season long C+K: 25.9
FPX trending: 24.88
FPX trending KPW: 18.625
FPX trending KPL: 8.125 (17, 23 as outliers)
JDG season long C+K: 24.0
JDG trending 26.66
JDG Trending KPW: 18.75
JDG trending KPL: 6.75
Last meeting C+K: 26.0 (two games under 25)
This number spot on at a juiced 25.5 so no play on the total here. Typically I'd lean over with these two teams and their willingness to skirmish and take isolated 2v2's and 3v3's as a hallmark of their style but I don't think there's any real edge on this number with the juice involved.
JDG have one of the higher first blood rates in the league while FPX are in the bottom half. Again this isn't necessarily a strong correlation but the value is better than the implied percentage so we'll be playing JDG first bloods.
Map Total: OVER 3.5 maps @ -400 (8 units)
Spread: JDG +1.5 maps @ -213 (2.13 units)
Moneyline: JDG +116 (0.5 units)
Spread: JDG -1.5 maps @ +241 (0.25 units)
Prop: Exact FPX 3-1 @ +322 (0.25 units)
Prop: Exact JDG 3-1 @ +395 (0.25 units)
Map 1:
Prop: JDG first blood @ -112 (0.56 units)
Map 2:
Prop: JDG first blood @ -112 (0.56 units)
Map 3:
Prop: JDG first blood @ -112 (0.56 units)
(all at 5Dimes)
------------------------
I had some pre-season futures on Isurus Gaming @ +200 to win the league. Game is currently happening as I write this. Will include update in tomorrow's post.