LCK Summer 2019 - Week 10 Day 4
Griffin -526 (-1.5 @ -161)
vs
Hanwha Life eSports +352 (+1.5 @ +118)
(O/U: 32:00, 18.5 total kills)
This was my pick of the week on the podcast this week. Hanwha continue to impress but we saw over the course of their last series that they've been figured out a little bit. Griffin don't need the 2-0 specifically but they do need the series win here to clinch the #1 seed in the LCK. Any win will lock #1 because they have enough of a game differential lead over DAMWON and Sandbox that they just need to win.
Hanwha have been impressive and will actually need this win to avoid relegations with KT Rolster winning this morning. If you're looking for a reason to bet Hanwha then by all means but Griffin are going to be taking Hanwha seriously especially after the little run they've gone on. I envision a game one loss and a full breakdown by Hanwha in game two under the pressure of relegations. I think people are sipping the Hanwha punch a little bit too much. I've said before that when weaker teams go on runs like this it's typically because better teams are either disrespecting them or they have a strategy that's working for them. I think it's been a combination of these things but also Hanwha performing excellently. That said, I think this run is over and Griffin take care of business here.
I'm going to ride with the under kill total as well here but only for half a unit per game. Hanwha have been taking the fight to people unlike Griffin's recent competition but when Griffin win they're usually very low kill total, highly controlled games.
Spread: Griffin -1.5 maps @ -161 (5 units)
O/U: Maps 1 and 2 UNDER 18.5 kills @ -114 (0.5 units)
DAMWON Gaming -270 (-1.5 @ +108)
vs
Gen.G +201 (+1.5 @ -145)
(O/U: 33:00, 20.5 total kills)
This is a must win for Gen.G. If SK Telecom lose to Sandbox and Gen.G win then they get into playoffs. If they win AND SKT win then it's a little weird. A Gen.G 2-0 would mean they leapfrog Afreeca due to having a one game better game differential. If Gen.G win 2-1 they'll be forced to play a tiebreaker with Afreeca because the head to head is tied and the game differential would be tied.
Gen.G need to take care of business here but DAMWON are battling for the #2 seed and potentially even #1 if Griffin somehow lose their match before this against Hanwha. DAMWON hold a game advantage over Sandbox but the same match score. Because they hold the head to head against Sandbox all DAMWON need to do to secure #2 is win this match by any score.
This is really tough for me. On one hand I think DAMWON have been a shockingly poor fundamentals team but their players, especially the top trio, have been absolutely ridiculous and running away with games. They allow this team to get away with really bad macro mistakes even agaisnt teams like SKT. On the other hand is Gen.G, a team that historically has lost me more money than any other on earth. I can never seem to have the right read on them. I can't stand how they approach the game and I can't stand that they've gotten away with it. Gen.G are one of the luckiest teams I've ever seen.... but I kind of like Gen.G's spot here. Gen.G are a good fundamentals team but their approach to the game is just archaic. They've been adapting recently but generally how they've approached things I feel is so suboptimal that they have to play near perfect and they're far from that.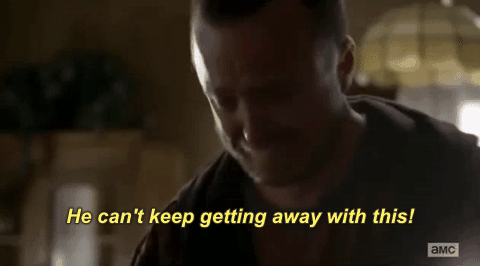 These are both teams that make me say "They can't keep getting away with it!" Both of them are really tough to predict. I'm going to side with Gen.G +1.5 for a couple units and the Gen.G moneyline for a half unit. In all likelihood DAMWON just raw strength their way through this but I can't help but think Gen.G, who are a great late game team, can stall one out and/or punish some of DAMWON's really sloppy macro. I also think Ruler and Life should put Nuclear and Beryl in the dumpster. It's how Gen.G went on their win streak and I think this is a good spot for that to happen. They also MUST WIN this game and have had a full week to prepare for this while DAMWON had to play SKT on Thursday. Gen.G had to have seen this game on their schedule and known it'd be a must win so you know they'll be very prepared. It's an intangible and maybe you don't believe in it (I usually don't) but Gen.G have a knack for clutching it out this time of year. The Gen.G Worlds Buff is a thing and this is exactly the kind of spot they pull an upset.
Spread: Gen.G +1.5 maps @ -145 (2 units)
Moneyline: Gen.G +201 (0.5 units)
---------------------
LPL Summer 2019 - Week 11 Day 6
LGD -167 (-1.5 @ +156)
vs
Vici Gaming +129 (+1.5 @ -217)
(O/U: 32:00, 24.5 total kills)
Two teams that are eliminated but that have looked slightly improved from their botton dwelling status. The numbers don't really back this selection but I totally expect this to be a final game clown fiesta for both squads. Vici haven't been the lethargic squad we've grown accustomed to over the last year or two. They've been taking the fight to people and being proactive. This match should be a bloodbath. I'm not sure who wins but we're getting a low number because the metrics look at these two teams as relatively low total teams and I want to attack that in this spot.
O/U: Maps 1 and 2 OVER 24.5 total kills @ -114 (2 units each)
Suning Gaming -179 (-1.5 @ +148)
vs
LNG eSports +138 (+1.5 @ -204)
(O/U: 33:00, 24.5 total kills)
We talked a lot about this match on the cast and after a long discussion we all went from begrudgingly liking Suning to win to loving LNG. LNG haven't had a game since August 7th. Suning have had two very tough games against EDG and FunPlus this week. A week and a half to prepare for a must win match against a team that's had to play a few matches this week is such an incredibly good spot that even though I think Suning are a better team I actually love betting LNG here. Suning aren't that much better a team. I know LNG have looked pretty bad with losses in four of their last five and six of their last eight including dropping a game to Vici in their last series but with so much prep time I can't help but think they at least get a game here. Suning also have nothing to play for in this series as a win or loss doesn't impact their standings AT ALL. It wouldn't surprise me to see subs or just a vanilla, show nothing, type performance. Suning could win in that situation anyway but I'm willing to fire a few units on the dogs here.
Moneyline: LNG +138 (3 units)
FunPlus Phoenix -208 (-1.5 @ +132)
vs
TOP eSports +159 (+1.5 @ -182)
(O/U: 32:00, 25.5 total kills)
With RNG dropping game one against JDG TOP have officially locked #2 regardless of the result here. That said I don't see TOP mailing this match in. They were preparing for it as a must win for the #2 seed and I expect them to show up here. So the question is whether or not FunPlus finally take their foot off the gas (they haven't yet) or TOP's incredible individual players and macro can actually punish FunPlus' sometimes suspect macro play. TOP could beat FunPlus straight up with none of these motivational factors in play and I don't think people should forget that. That said I think this line is mostly correct. I think it might be a little closer but not by enough to matter.This is just going to be a popcorn game unless we get some line movement one way or the other.
No wager (lean TOP ML)
---------------------
North American LCS Summer 2019 Playoffs Round 2
Team Liquid -1000 (-1.5 @ -385, -2.5 @ -105)
vs
Clutch Gaming +535 (+1.5 @ +264, +2.5 @ -123)
Maps Played:
UNDER 3.5 @ -112
OVER 3.5 @ -115
UNDER 4.5 @ -556
OVER 4.5 @ +356
(O/U: 32:00, 21.5 total kills)
This match comes down to whether or not you think Clutch can take a game or not. That's where all the key numbers are. If you think the new look Clutch and their momentum and confidence can make this interesting and stay competitive then bet the +2.5 @ -123. I'm going to stay away from this. It feels bad but honestly I think the most likely outcome is a Liquid 3-0. I was just hoping we'd get better odds on a 3-0 than -105. I'm going to monitor this. If the odds move one way or the other I'll probably fire but until then I'll be passing and just including the TL -1.5 in some long shot parlays.
No wager (lean Liquid -2.5, check back for updates)
---------------------
Parlays:

Parlay (2): Griffin -1.5 + LNG +1.5 @ +141 (2.5 units)

Parlay (2): LNG +1.5 + Gen.G +1.5 @ +152 (0.5 units)

Parlay (2): LNG ML + Gen.G ML @ +616 (0.5 units)


Parlay (4): LNG +1.5 + TOP +1.5 + GRF -1.5 + Gen.G +1.5 @ +532 (0.25 units)